Be Water, my friends
Also, great advice from loveably stupid shows
Sometimes, a stupid show provides the best life advice. Last night, as I was putting this issue together, I threw on Entourage (probably my all-time favourite trash tv show). As the crew was acting like loveable jerks, Johnny Drama randomly dropped the following gem.
"If you order something really weird, you will always make an impression."
The brilliance of this life hack lies in its simplicity. I can go to a meeting and order a latte or coffee like any joe schmoe. Or, I can order a twisted-lemon-iced-tea kambucha and request additional fizziness.
Sure, the barista might hate me (and the drink may be terrible), but trust me, I will be making an impression.
If you like this issue, make share to share it with friends :)
---
Quote of the Week: "The United States' arms sales to Taiwan constitute a serious violation of international law and the norms governing international relations."
-Geng Shuang, a spokesman for China's Foreign Ministry. The US seems ready to sell US$2 billion of weapons to Taiwan.
Asia
What Happened: Both the United States and China released news that seems to indicate the trade war is beginning to create a serious drag on both countries.
From an American perspective, exports to China fell by a whopping 38% which accounted for US$18 billion worth of goods. Furthermore, Southeast Asia has now passed America as China's second largest trading partner (Europe is first).
Also, it does not appear as if China will move ahead and purchase American agricultural products (as promised by the Trump administration).
For China, in Q2, the country recorded the slowest economic growth it has experienced since 1992 (when it started recording such data). It was still 6.2%, but that represents a significant slowdown from the past decade.
That being said, more specific data (notably industrial output) is more encouraging. Chinese real estate data is concerning though.
Huawei: The embattled telecoms company is planning to lay off hundreds of people in America as it grapples with the business reality of the now-defunct US blacklisting. For the Trump administration, the news is a catch-22. Yes, it appears that Huawei has been weakened but the result is that Americans lost their jobs.
What Happened: China arrested another unidentified Canadian citizen under suspicious circumstances. It seems to be in retaliation for the arrest of Huawei CFO Meng Wanzhou.
China has held two Canadian diplomats for months, and recently it sentenced two other Canadians to death on drug charges.
Furthermore, a Koch Industries executive was harassed by Chinese authorities as he was trying to leave the country after a business trip.
These stories have resulted in very real fear amongst the North American business community. It would not be out the realm of possibility to see significant capital/human flight out of China from North American companies.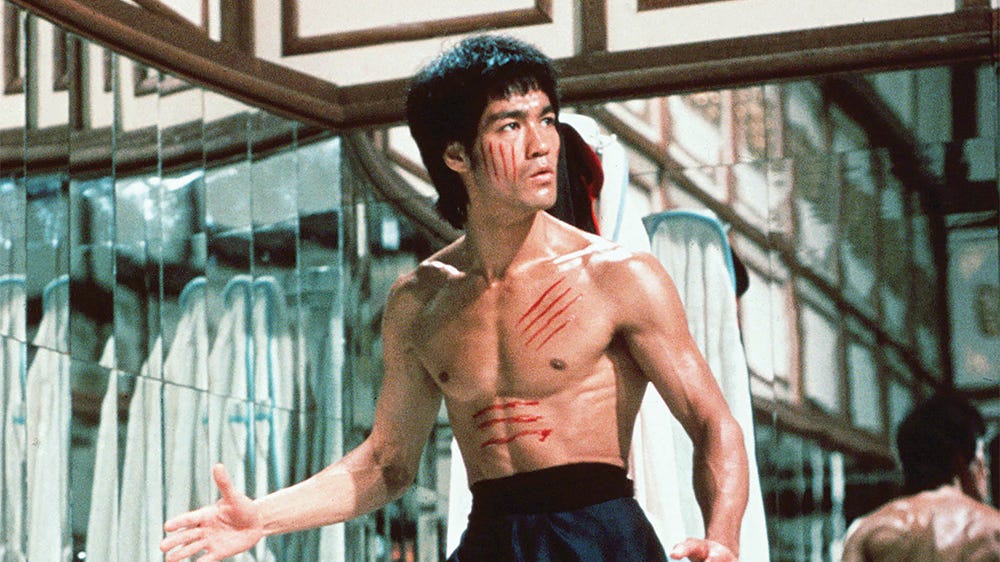 "Be water, my friend"
-Bruce Lee
What Happened: People who remember the Occupy protests in 2014 agree that the antiELAB movement feels a lot different. In past issues, I have discussed how the organisation is leaderless.
Recently, a Chinese friend of mine mentioned the Bruce Lee quote about water. The movement is 'becoming water.' Instead of jamming up one or two choke points, these protests are cropping up all over the place. They target border towns with China, main shopping malls and suburban areas. Lennon Walls (a testament to free speech) are everywhere.
The strategy seems to have worked in terms of getting the government's attention (it seems like Carrie Lam has tried to step down multiple times but Beijing won't let her).
Unfortunately, the strategy is also resulting in some scary confrontations with the police that seem to be hitting a boiling point. Last night, there was a confrontation in Sha Tin that felt more violent/angry than recent incidents. It was pretty scary just watching videos on Twitter.
For the sake of offering diverse opinion: Here is a column from a Singaporean who tries to conquer the "view from far" article. I don't agree but I do think it provides a valuable insight into how the powerful in Singapore view themselves in relation to the rest of Asia. The author used to run the Straits Times.
What Happened: Last Thursday, the United Nations approved a programme that will investigate Duterte's war on drugs. It is unlikely to result in anything earth-shattering — like charges of crimes against humanity. But, people hope it will slow down the killings.
Naturally, the Duterte administration leaned on the trope of western influence and said Filipinos are ""grossly and thoroughly insulted".
This article contains a quote by a Duterte supporter whose daughter was killed by vigilantes.
What Happened: If you are looking for a place to direct this month's charity donation, here is a list . The reason is because the Rohingya camps in Bangladesh are being hit hard by monsoon season. About 5,000 shelters have been destroyed by rain and 200 landslides have been reported since April.
Charity money can help people rebuild their homes after the wet season.
Some Levity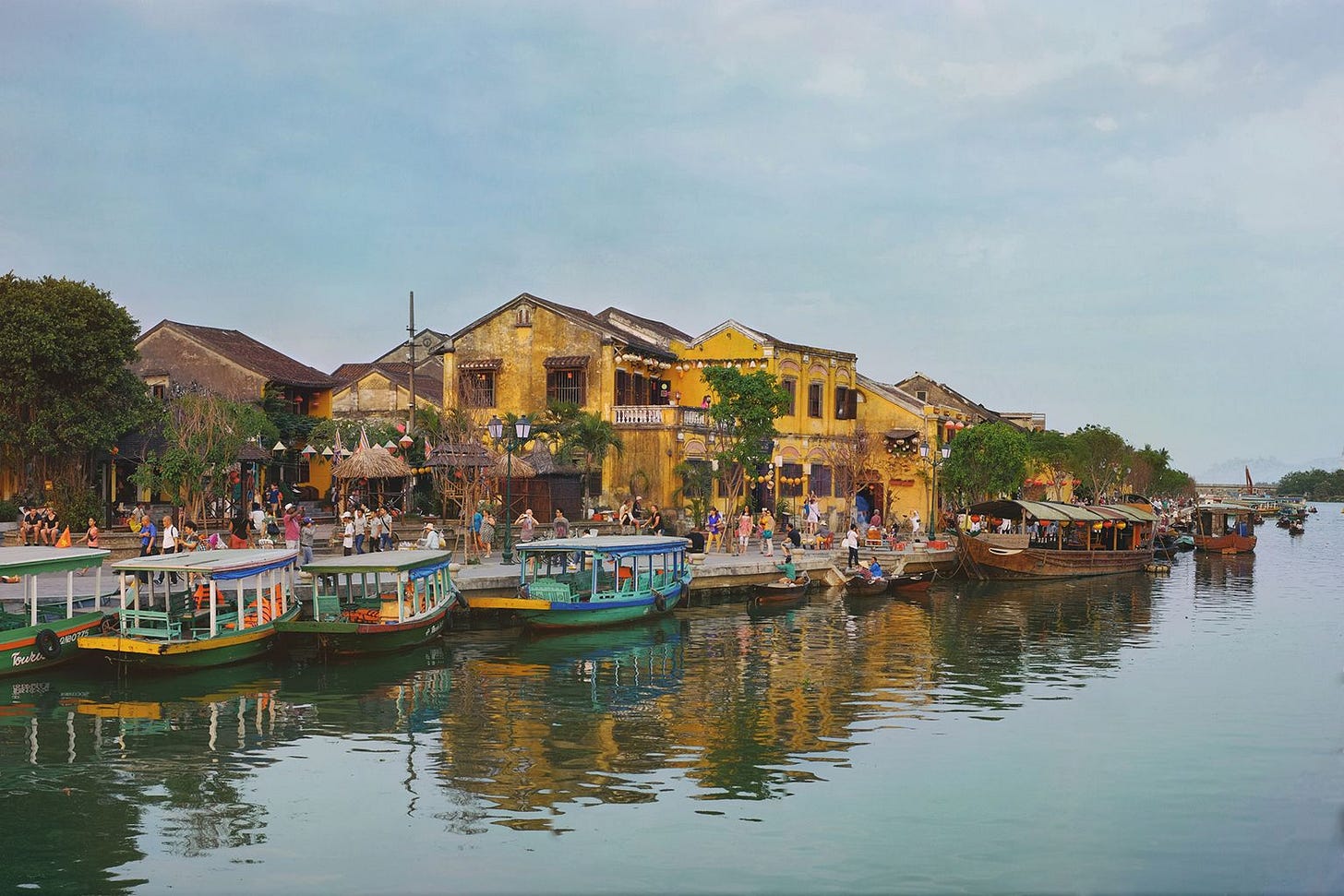 When you spend enough time in Southeast Asia, Hội An is always in the mouths of travel enthusiasts. People like it because of the beach, authenticity and gentrification (which results in more interesting food).
For people who are overwhelmed by chaotic Southeast Asian cities, Hội An provides a nice alternative while still being a fun place to hang out.
That being said, it's always worrisome when a place lands on these lists because it will likely result in a flood of tourists.
Long Read
I am probably biased, but I think sports journalism produces the best writing in the media industry. Other types of journalists can write about more interesting topics, but they are often restrained by the inconveniences of history.
Friday Night Lights is not about football, it's about rural Texas. The Jordan Rules is not about basketball, it's about celebrity and greatness. Ball Four is a window into a peculiar type of debauchery relegated to the world of jocks.
This article is about an extremely flawed man who is being given a second chance in rural Texas. It grapples with a man that never broke the law but helped others get away with horrendous crimes.
Should he get to coach again? Even if it is for a high school in the middle-of-nowhere Texas? It is an interesting question.
One NBA Post
I proudly skipped watching NBA summer league this year. From a fan perspective, it only provides fool's gold or unnecessary fretting. The NBA season is so long that it's important to take a break.
However, from a journalism perspective, it may be the best weekend of the year. Executives are open, more relaxed and are willing to chat. This article is a wrap of "what people are talking about" compiled by ESPN.